So I am trying to modify the animation for blessed hammer so that each hammer that is cast has a "magic" trail behind it that touches the next hammer that was cast. So it would look something like this (sorry for the crappy MS paint rendering)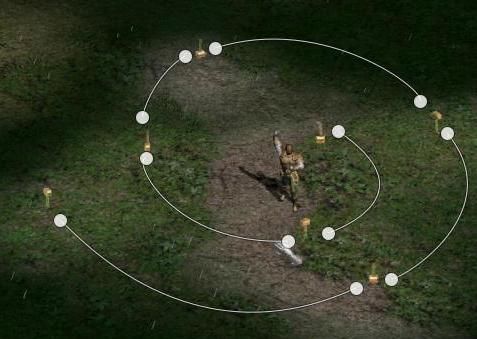 I want the "tail" parts to cause damage in the same way the new Static (Mephistos lightning circle) does.
I wanted to know the best way to go about doing this. I've read up online and downloaded some tools, Gimp, CV5, six dice, but I wanted someone knowledge-able that I could ask some questions via teamviewer or pm. Let me know if someone is down.
-Delta