ooh, you set it up wrong. You dont actually move the mod files into the existing files folders.
When you downloaded D2SE, you get a couple of folders in the download. One is D2SE and another is called MODS.
The mod files go into a folder inside the MODS folder along with a .ini file that tells d2se what set of base files to use etc.
Here are some pics/ step by step instructions and I'll attatch the .ini file and the button that need to go into MODS/Hell Unleashed.
1: locate the MODS folder, (should be in the same folder as the D2SE folder)
2: create a folder inside the MODS folder called "Hell Unleashed"
3: Move all the mod files into the hell unleashed folder and the 2 files in the attatchment below too.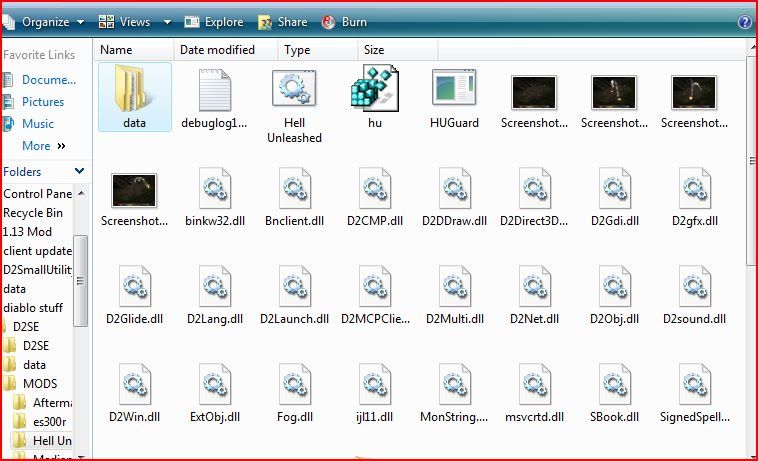 4: Start D2SE and the Hell Unleashed button should be there.
_________________
Bron wrote:
There's no cure for being a cunt.